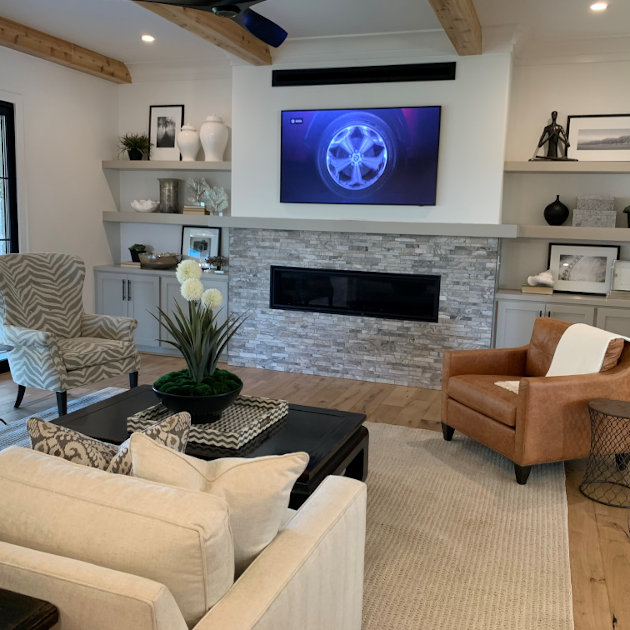 Founded in 1970 by James F. Luper in Winston-Salem, NC
…Custom Wood Products of Rural Hall (CWP) moved to Rural Hall, NC in 1978.
CWP and its subdivision , Designing Kitchens and Baths (DKB), cater to both the high end and budget-friendly commercial and residential construction and remodeling markets.
The company has grown from a small cabinet building shop to one of North Carolina's leading provider of architectural casework and custom wood products.
We employ 30+ professionals that work hard to design, build, and install all sorts of casework and finish work. Our staff includes 2 full-time draftsmen, three design professionals, and in-house installation crews. We do not sub-contract our product, manufacturing or installation.
We have the best built and highest quality custom wood products backed by creative and dedicated craftsmen.
We provide customer service that rivals any. Our staff is fully customer-focused, honoring the fundamental principles of customer support and service that define strong relationships.

We utilize highly skilled craftsmen and the highest quality materials in dedication to meeting our client's desires and needs, while capturing their vision and enduring satisfaction.
We provide design that exceeds expectations. When you just can't put a finger on that ideal look, we will put a finger on it for you and then set your hands to creating an outstanding design with a unique & special touch.
Our extensive experience with custom commercial and residential wood work puts us ahead of any competition. We will work with you to design an ideal presentation and then we will build it to utter perfection!
Our company is divided into two divisions so that we can adequately meet the needs of our customers. CWP caters to the commercial construction and remodeling market. DKB caters to the residential kitchen and bath construction and remodeling market.
We will bring
your vision to life